ULSTER HISTORICAL FOUNDATION SEMINAR 14 March 2016
Researching Your Irish & Scots-Irish Ancestors
Monday, March 14, 2016

Bethel Assembly of God Church
132 Kirkland Road, Chehalis, WA

98532
Many people believe that researching Irish ancestors is impossible because of the destruction of the Public Record Office in 1922. While many records were destroyed, others survived and have come online in recent years.
Join experts Fintan Mullan and Gillian Hunt from the Ulster Historical Foundation to learn how to get the most out of Irish resources and records, gain strategies for breaking down brick walls, and grasp important historical context that may help fill in gaps in your research. Whether you are just beginning your Irish research or have been at it for years, you won't want to miss this workshop!
About the Speakers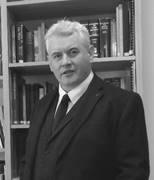 Fintan Mullan has been Executive Director of Ulster Historical Foundation since 2001. With IT partners BRS Systems he pioneered the online births, deaths and marriages online record system for Antrim and Down, which led to www.rootsireland.ie, the Irish Family History Foundation's unique database with over 20 million Irish historical records, making it the most useful online resource for Irish research. He has ensured the Foundation has been at the forefront of digital database developments for Irish genealogy. Fintan's publishing experience is extensive, since 2001 he has managed the production of over 100 individual and diverse publications including the perennial favourite Researching Scots-Irish Ancestors. He is a non-executive director of the Irish Family History Foundation; sits on the management committee of the Northern Ireland Publications Resource (NIPR), and is a former member of the Public Record Office of Northern Ireland (PRONI), Readers Forum. He is a regular speaker on the North American circuit; having presented Irish and Scot-Irish programmes in most of the lower 48 states, and was one of the Northern Ireland presenters at the Smithsonian Folklife Festival July 2007. He has also spoken in Canada, the UK, Australia and New Zealand. He was educated at Queen's University Belfast. He has a bachelor's degree in Irish Politics and Philosophy, and a master's degree in Organisation and Management.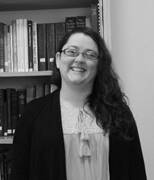 Gillian Hunt is Research Officer with the Ulster Historical Foundation and is responsible for the management of the Foundation's many genealogical activities. As well as managing the genealogy side of the Foundation's work, Gillian carries out research for clients and is a hugely experienced user of the Public Record Office of Northern Ireland and the General Register Office, and she sits on the PRONI Stakeholders Forum. She regularly teaches courses in Northern Ireland and gives talks on family history in the rest of Ireland, the UK and the USA. Gillian has been co-presenting the Foundation's annual North American lecture tours since 2013. She has visited Stone Mountain Highland Games (Atlanta, GA) on a number of occasions and also presented at Tourism Ireland's 'Discover Northern Ireland' in Grand Central Terminal, NYC in 2010. For the past five years, she has taught a number of extra mural courses at Stranmillis College and at Queen's University, in Belfast, as well as to community groups across Northern Ireland. Gillian has carried out the research for a number of television programmes, as well as appearing in several of them. She has been with the Ulster Historical Foundation since 2001, and received a degree in History (BA Hons, 1998) and a Masters in Historical Studies (MA, 2000) from the University of Wales, Aberystwyth.
About Ulster Historical Foundation
The Ulster Historical Foundation is a non-profit organisation and registered charity (Charity Reg. NIC100280) established in 1956, as a research division of the Public Record Office of Northern Ireland, it exists to promote interest in Irish genealogy and history, with particular reference to the historical nine county province of Ulster.
The Foundation is one of the leading genealogical research agencies in Ireland and a major publisher of historical, educational and genealogical source books. It has also devised a series of ground breaking online historical and genealogical digitised resources, which have helped to transform the availability of Irish records for family historians at home and abroad.
Education and community outreach are central to the Foundation's ethos and in support of this objective the organisation delivers community-based education programs in Northern Ireland, hosts conference, workshops, conferences and heritage tourism events. It maintains a membership society – a research co-operative – with a worldwide membership and seeks to strengthen links between Ireland and those of Irish descent by regularly taking its expertise to Great Britain, the Republic of Ireland and to North America.
Ulster is the northern most province of the island of Ireland. It is composed of the six counties of Northern Ireland – Antrim, Armagh, Down, Fermanagh, Derry/Londonderry, and Tyrone – and the three border counties of the Irish Republic – Cavan, Donegal and Monaghan.
Although the Foundation is based in Northern Ireland, the information presented will be of interest no matter where in Ireland your ancestors came from.
Click here for Ulster Brochure PDF
Additional Information:

Seminar Chairman:
Patricia Olsen:
patricia1944a@gmail.com
Telephone:
360-219-6912
Society Email:
wa.lcgs@hotmail.com
LCGS Speaker & Topic | Meeting Date: Tuesday, 16 Feb 2016
Steven Waltz Morrison
"Peopling the British Isles: Genetic Origins of Ireland, Wales, Scotland and England"
Mr. Morrison has been a professional genealogist since 2006. He's a past president of Olympia Genealogical Society, was chair of their spring seminar for three years and has served multiple positions on the board of the Puget Sound chapter of the Association of Professional Genealogists. He is also a member of the National Genealogical Society.
The meeting is at 7:00 pm, with doors open at 6:45 at St. John's Lutheran Church, 2190 Jackson Hwy, Chehalis, WA 98532

<! Meeting is at 7 pm with doors open at 6:45 pm at St. John's Lutheran Church, 2190 Jackson Hwy, Chehalis, WA 98532>