LCGS Speaker & Topic | Meeting Date: Tuesday, 17 February 2014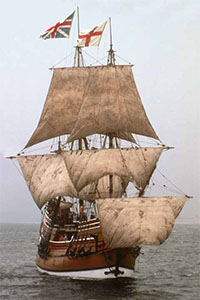 February 17, 2015 Jerri McCoy: Pilgrims and Patriots. Jerri was born and raised in San Diego, California. She received her Bachelor Degree in Mathematics from San Diego State University, and worked in the computer industry for 30 years before retiring a few years ago.
Jerri has published two books on her family, and is working on two more. She wrote an article documenting an elusive Mayflower line ancestor, which was published in the Mayflower Descendants.

Meeting is at 7 pm with doors open at 6:45 pm at
St. John's Lutheran Church, 2190 Jackson Hwy,
Chehalis, WA 98532