Skagit County Washington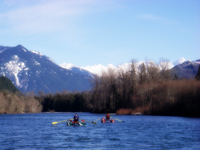 Skagit Valley Genealogical Society
PO Box 715, Conway, WA 98238-0715

~~Meets 4th Tues, Sept & Oct, and March thru June, at 7 pm at Burlington Community Center, 1011 Greenleaf, Burlington, WA. Winter meetings (Nov, Jan & Feb) will be held on the 4th Sat, 1-3 pm at the Burlington Library, 820 E. Washington, Burlington, WA.

There are no meetings in July, Aug, or Dec.